In memory of dearly departed classmates, who always will be remembered.
This page combines memorials for all classmates.
At the individual memorials below we also provide a link where you can leave a remembrance.

Please note: Sunday Morning, June 14, 2020 Remembrance Service at 50th Reunion.
We will honor departed members of the great Class of 1970 at a Remembrance Service on Sunday morning, June 14, 2020, during our 50th Reunion. The service will be led by led by our classmate Rev. Chris Bryan. We hope you will plan to attend.
ch
Christopher Baker Hurst (May 29, 1968) Leave a Remembrance for Chris Hurst
Chris,19, son of Mrs. Edward L. Hurst of Louisville, KY, was killed in a traffic accident near Amsterdam, N.Y. Chris was driving to home to Kentucky after finishing his sophomore year at Williams College. Chris was born in Philadelphia on December 3, 1948. He graduated from Mayme S. Waggener High School in Louisville before attending Williams. (The Courier-Journal, Louisville, KY, May 31, 1968)
dm
Back to Top
David Dixon McPhillips (May 10, 1976) Leave a Remembrance for Dave McPhillips
David passed away in Birmingham, AL where he was born on July 16, 1948. He is survived by his wife, Elinor Sue B. McPhillips along with two brothers and three sisters. Following rehabilitation from a serious accident suffered in 1970, David was an assistant coach for physical education of mentally challenged children. He later clerked in a supermarket. While in rehab, David developed a fine artistic ability to do ceramics and pottery. David graduated from the Indian Springs School in Helena, AL and received his B.A. from Williams where he majored in Political Science. (Williams College archives)
Back to Top
cg
Charlotte Huger Gillie (April 16, 1977) Leave a Remembrance for Charlotte Gillie
Charlotte passed away in Greenwich, CT. She was the wife of Robert C. '60, daughter of Kennedy and Harriet Holmer Parker, sister of Mrs. Prier Gurney and K. Bryan Parker, Jr. She spent a semester at Williams as part of the women's exchange program. She graduated from the Beard School, Smith College and the Institute for Paralegal Training in Philadelphia, where she was the former director of placement and corporate secretary. At the time of her death, she was in the management training program at Bankers Trust. (NY Times, April 17, 1977)
Lawrence Hiroshi Kono (June 12, 1979) Leave a Remembrance for Larry Kono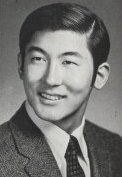 Larry passed away at the age of 31 in Cradock, South Africa while traveling on a Rotary International group study exchange program. Born in Hilo, HI, Larry graduated from the Hawaii Preparatory Academy, Williams College, and the Harvard Graduate School of Business. He was an English Literature major at Williams.
He was the President and owner of HITCO Moving & Storage Service Company, a Hilo transportation concern. Larry was active in many community activities, including the YMCA, the Big Island Hospital Foundation, and the Hilo Hospital. In 1972, he was the Hilo Jaycees Outstanding Young Man and received its Silver Key award. He served as a past director and vice president of the American Cancer Society and a past director of the Hawaii Humane Society. Larry was an active jogger and sportsman, competing for two years in the Hawaiian canoe race. (Hawaii Tribune-Herald, June 18, 1979)
William Billings Brewster (October 21, 1979) Leave a Remembrance for Bill Brewster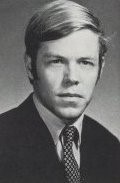 Bill passed away at the age of 31 in Boston after a brief illness. Bill was chief surgical resident at Tufts-New England Medical Center at the time of death. Born in Rochester, NY on January 9, 1948, Bill graduated from St. Mark's School in Southboro, MA, Williams College (Economics), and New York Medical College. He had five years of postdoctoral training as a surgeon before becoming chief surgical resident at the center. Outgoing and enthusiastic, his interests ranged from wilderness camping to collecting stamps and first edition books. He also raised Dobermans. He was survived by his wife, Janet, and lived in Belmont, MA. (East Rochester Post-Herald, November 1, 1979)
Stephen Menefee Blackwell (October 21, 1979) Leave a Remembrance for Steve Blackwell
Steve, the only son of Menefee D. Blackwell and Mary Lou Harris Blackwell, was born and raised in Kansas City, MO. He attended Pembroke Country Day and graduated from Williams College where he majored in History and Economics. He passed away at the age of 27 following a tragic automobile accident. At the time of his death, Stephen was an associate with the law firm of Blackwell, Sanders, Matheny, Weary and Lombardi. After graduation from Williams, he went to the University of Michigan Law School. Steve possessed a keen sense of humor, and a generous and gentle wit. In addition to being a lawyer, he was an outdoorsman. His favorite outings were duck hunting in Clinton, MO and fishing with a congenial group that included his father. Involved with his city, David was a director of the Boys Club of Kansas City, the Kansas City Ballet Association and the Guild of the Friends of Art of the Nelson Gallery and Atkins Museum. He was also a member of the River Club and the Kansas City Country Club. In addition, he served as chairman of the Pembroke Country Day School annual giving drive. (Obituary found in the Williams College archives)
David Canfield Lathrop (September 9, 1986) Leave a Remembrance for Dave Lathrop
David, at the age of 39, passed away in San Francisco where he was self-employed, working in construction and restoration. He was born in Scarsdale, NY on August 16, 1947. He graduated from Phillips Exeter Academy in Exeter, NH. He attended Williams from 1966-1968, after which he went to the University of Texas for two years. At the time of death, David was survived by his parents, one sister, and a brother. (William College archives)
John Irvin Morgan (May 13, 1987) Leave a Remembrance for John Morgan
John, who was born in Farmville, NC on February 13, 1948, passed away after a long illness at the age of 39 in Alexandria, VA. He was a graduate of Episcopal High School in Alexandria, Williams College (Economics), and the University of North Carolina from which he received a master of business administration. At the time of his death, John was president of the Yield Management Resource Group in Alexandria.
John is survived by his wife, Laura, one son and a daughter, all of Alexandria. John's brother-in-law is Tom Pierce '68. (Obituary found in the Williams College archives)
Brent Armstrong Anderson (July 28, 1987) Leave a Remembrance for Brent Anderson
Brent, at the age of 38, passed away in Columbus, OH, a week after he had been medevacked from China in a US Air Force jet. Brent died of cardio-pulmonary arrest. He had been diagnosed in China as having acquired immune deficiency syndrome. E
Brent was born in Columbus, OH on October 24, 1948 and attended the Upper Arlington High School in Columbus. After graduating from Williams, Brent went on to the Fletcher School of Law and Diplomacy at Tufts University. Following graduate school, Brent went to Hong Kong where he taught English at the Chinese University of Hong Kong. At the time of his death, Brent worked in a computer-related business in New York. (New York Times, July 28, 1987 and William College archives)
Peter Hamilton Kinney (August 16, 1989) Leave a Remembrance for Pete Kinney
Peter, 42, passed away from cancer. He lived in Darien, CT and was survived by three sisters and a brother. Born on June 11, 1947 in Coronado, CA, Peter graduated from Mt. Hermon School in Northfield, MA and Williams College. An avid sportsman, he captained the Rowayton Men's Tennis team and was a nationally ranked paddle tennis player. He also taught tennis professionally. He was head coach of the combined tennis team from Greenwich and Darien which played in the finals of a national tournament in 1975. He also was a part-time tennis coach at MIT in 1976.
Dick Squires, the Marketing Director at Tennis Magazine, published a tribute to Peter in which he said, "He was a marvelous person and a wonderful athlete. Rather shy and introverted, when he spoke, you listened." Dick went on to say, "On the tennis and paddle courts he was an artist who wielded his racquet like a palette knife. He was awesomely strong and particularly tough at the critical points of any match." (The Advocate, August 18, 1989 and the Norwalk Hour, date unknown)
Peter P. Sturtz (July 1, 1990) Leave a Remembrance for Peter Sturtz
Born in Toledo, OH on August 1, 1948, he passed away at the age of 41 in New York City. Peter worked as Vice President and Senior Attorney with the CIT Group at the time of his death. He had worked at CIT and other subsidiaries of Manufacturers Hanover Corporation since 1976, prior to which he was an associate with the law firm of Dewey, Ballentine, Bushloy, Palmer & Wood. Peter also was a lieutenant in the US Air Force.
Peter graduated from Sylvania High School in Sylvania, OH, Williams College (History), and the University of Michigan Law School where he received his JD in 1973. (Williams College archives)
Paul J. Gutman (September 25, 1990) Leave a Remembrance for Paul Gutman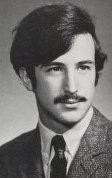 Paul J. Gutman, 42, secretary/treasurer of Pressman-Gutman Inc., a textile converter, died when a twin-engine Cessna 421 airplane owned by Texfi Industries, Inc., crashed during a takeoff at Jefferson Airport in Commerce, GA. Paul was on his way from Texfi's Jefferson plant to the Greenwood/Spartanburg airport in order to make connections with a commercial flight to New York City. All three people on board, — the pilot, co-pilot and Gutman — died in the crash.
Paul was a member of B'nai B'rith of Westfield, NJ, the Men's Club of Temple Emanu-El and was the national chairman of the March of the Living. In 1985 and 1989, Paul participated in the Maccabee Games and received two bronze medals in baseball.
Born in Philadelphia, Paul graduated from Germantown Friends and later Williams College where he was an American Civilization major. Following graduation from Williams, he lived in Israel for nine years, and then Princeton before moving to Westfield, NJ. He was survived by his wife, Sharon, and a son and daughter. Paul's parents established the Paul J. Gutman Library at the Philadelphia College of Textiles and Science campus in 1993 in memory of their son. (Jewish Star, November 23, 1990 and the Jewish Exponent, January 15, 1993)
Sanford N. Shapiro (May 4, 1997) Leave a Remembrance for Sandy Shapiro
Sandy passed away in Oakland, CA at the age of 48. He was the son of Rita and George M. Shapiro and the brother of Karen Spector. He was a graduate of Williams College (Political Science), the Woodrow Wilson School of Public and International Affairs at Princeton University, and Boalt Hall School of Law at the University of California, Berkeley. (New York Times, May 7, 1997) According to his sister, Sandy's interests included politics, stamps, and travel.
Robin Lee Whittlesey (August 15, 1999) Leave a Remembrance for Robin Whittlesey
Robin Lee Whittlesey, 50, died at her home in Ithaca, N.Y. Born in Palo Alto, CA, she held a B.A from Wheaton College and a Masters in Communications from Cornell University. Robin spent a semester at Williams as part of the 12-college Exchange Program.
Robin worked in numerous educational and community development programs in Boston, Jamaica, and Ithaca, NY. She is survived by her husband, Carl H. Feuer; her daughter, Aliya Z. Whittlesey; her mother, Louinia M. Whittlesey of Cleveland; two brothers, Robert Hargreaves Whittlesey II of Winnetka and David W. Whittlesey '69 of Prescott, Ariz.; her nephew and niece, Catherine Beale Whittlesey and John Wesley Whittlesey; and her sister-in-law, Anne Cronwall Whittlesey. (Wilmette Life, December 2, 1999)
Frank Armstrong Willison (July 30, 2001) Leave a Remembrance for Frank Willison
Frank passed away suddenly of a heart attack in Jamaica Plain, MA . Beloved husband of Margaret (Shaner) Willison. Father of Robert B. & Margaret H. Willison both of Jamaica Plain. Brother of Candace Johnston of Pittsburgh, PA & Beata Willison of Santa Cruz, CA. Son of Willa Lee Willison and the late Robert A. Willison. (Boston Globe, date unknown)
The following tribute came from the O'Reilly Media, Inc. website, where Frank served as Editor in Chief at the time of his death:
Dear Customers and Friends,
O'Reilly editor in chief Frank Willison suffered a heart attack and died the morning of July 30th. This is a tragedy.
Of all of us at O'Reilly, Frank is the one we'd most have imagined growing old and grandfatherly, dispensing to successive generations the wisdom, humor and caring that he shared with all of us. He is (I use the present tense deliberately) one of those people who is an inspiration to us all, someone who demonstrates convincingly how to be a wonderful human being.
In times like these, I find comfort in a passage from Wallace Stevens:
The shadows of his fellows ring him round
In the high night, the summer breathes for them
Its fragrance, a heavy somnolence, and for him,
For the soldier of time, it breathes a summer sleep,
In which his wound is good because life was.
No part of him was ever part of death.
The passing of our heroes (and Frank was one of my heroes and mentors, as I'm sure he was for so many of you as well) reinforces in us the knowledge that what matters is not the time or manner of our passing, but the way we lived. Frank lived in a way we would all be proud to live; I'm sure he continues on to his next adventure with the same light and curious touch.
We will all miss Frank very painfully in the days, weeks, months, and years to come. But what he gave to each of us will remain as part of the treasure each of us stores up in our life, and hopefully passes on to those around us, as Frank was so ready to do.
In parting, I'd like to share two things with you. The first is a collection of fragments from Frank's emails and columns. His writing was anticipated and collected by O'Reilly employees because of the wit, wisdom, humor, and humanity he wrote with. O'Reilly PR director Lisa Mann kept the file these come from. Around the company the file was known as "The Best of Frank."
Secondly, O'Reilly CTO Jon Orwant put together a memorial web site where people can share their favorite memories of Frank. I encourage you to do so if you've got something to share.
Go well, Frank. –Tim
John D. Courtney (November 11, 2001) Leave a Remembrance for John Courtney
John passed away in Naples, FL at the age of 79. At our commencement, we were amused by the local custom of following the High Sheriff of Berkshire County in the procession. He was none other than John Courtney, Jr., our classmate, who served in the position from 1963 to 1978. He wore the traditional attire: top hat, cutaway coat, vest and bow tie. As High Sheriff, Mr. Courtney marched in our ceremony and carried a staff. At the conclusion, he pounded the staff on the ground and declared :"God Save the Commonwealth of Massachusetts!"
Elijah Williams, brother of Colonel Ephraim Williams, was the County's first high sheriff, serving from 1761 to 1776. John Courtney was the 18th person appointed to that office.
Born in Holyoke, MA, Mr. Courtney had seen action as a marine at Guadalcanal and elsewhere during World War II, and then served on the state police force and later as police chief of Williamstown until 1962. As sheriff of Berkshire County in the mid-sixties he became widely known as an innovator in the field of corrections. He became the first sheriff in Massachusetts to institute a work-release program for inmates at the House of Correction. He also established an education-release program in conjunction with Berkshire Community College. Mr. Courtney earned his bachelor's degree from Williams in 1970 after taking classes there a few times a week for eight years, and he was awarded a master's degree in criminal justice from the State University of New York at Albany in 1972. Later he served on the faculty of St. Anselm College in Manchester, NH, and then pursued additional law enforcement work until 1989 at which time he and his wife, the former Lois Moulen, moved to Naples, where he served as director of security at the Registry Resort. At the time of his death, Mr. Courtney was employed at the Naples Beach and Golf Club.
Besides his wife, John was survived by his daughter, who is town clerk in Williamstown, and he leaves a son, John D. Courtney III of Pittsfield, a brother, Richard B. Courtney of Westfield, and six grandchildren. (iBerkshire.com, November 11, 2001 and Robert Heiss '68)
Preston Robert Washington (June 25, 2003) Leave a Remembrance for Preston Washington
The Rev. Dr. Preston R. Washington, a prominent Harlem minister who led efforts to build housing and cope with the AIDS epidemic, among many other challenges, died of heart failure at Cabrini Medical Center in Manhattan. He was 54 and lived in New Rochelle, N.Y.
Preston, as senior pastor of Memorial Baptist Church at 141 West 115th Street, was a founder of Harlem Congregations for Community Improvement, an interfaith consortium of more than 90 congregations.
"We want to get beyond soup kitchens and care packages," he said in an interview with Mother Jones magazine in 1997. He was known for pushing churches beyond traditional roles into larger and larger missions, for which he was particularly successful in securing money from the administration of Mayor David N. Dinkins. His programs included managing three city parks and job skills training.
Preston was born on Aug. 26, 1948, in Manhattan. He grew up in Spanish Harlem and went to a storefront church as a child. He attended public schools in New York City and graduated summa cum laude from Williams College. He earned a Master of Divinity degree from Union Theological Seminary and a doctorate in education from Teachers College, Columbia University.
In 1976, he became senior pastor of Memorial Baptist Church, which he led with his wife, Rev. Renee Washington. A moderate-sized church, it grew in prominence and became a regular Sunday morning stop for politicians, including Michael R. Bloomberg during his campaign for mayor in 2001.
In recent years, Preston focused passionately on helping people with AIDS. He told Mother Jones magazine in 2000 that he was motivated by his deep disappointment that some churches condemn people with the disease, as well as by the death of a close friend from it. "What kind of damn God is this that allows this damn stuff? Babies dying of AIDS?" he said in the Mother Jones interview. "I have to constantly check my own faith because this disease threatens every aspect of faith."
In addition to his wife, he is survived by his sons Jamel, Devon, Nicholas, Preston Jr. and Brandon; two adopted sons, Keith Gay and the Rev. Jonathan R. Staples, three grandsons and his father, Preston. (excerpted from the New York Times, July 4, 2003)
Victor F.W. Richards (July 19, 2004) Leave a Remembrance for Vic Richards
At the age of 56, Vic died of a heart attack. He lived in Tuckers Trail, NH
He was born on Jan. 12, 1948, in San Francisco, CA. He had resided in Stratham since 1994. A graduate of Towne School for Boys and Lick Wilmerding High School in San Francisco, he went on to graduate from Williams College where he majored in American Civilization.
In 1985, he received a master's degree in resource management from the University of New Hampshire. He was the town manager for the town of Atkinson and was the former town manager for Milton and Frye Island, Maine.
In addition to numerous athletic activities and his commitment to his family, he served as treasurer for the "Citizens for Stratham," was a board member of Aids Response Seacoast, and participated in the Leadership Seacoast and Tree Steward and Earth Team volunteer programs.
He is survived by his wife of 20 years, Janet (Horsey) Richards and two children, Emily Glenn Richards and Molly O'Keefe Richards, all of Stratham. (Seacoastonline.com, July 23, 2004)
William Richard Ward III (November 5, 2004) Leave a Remembrance for Bill Ward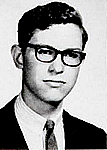 Born on July 13, 1948 in Tyler, TX, William passed away at the age of 56 in Tacoma, WA where he was a psychologist. He graduated from Phillips Exeter Academy in Exeter, NH and attended Williams in 1966-1967. He graduated from the University of Texas in 1970. He is survived by his wife, Jane, and a daughter. (Williams College archives)
Benson Platt (April 8, 2006) Leave a Remembrance for Ben Platt
Benson was born on May 7, 1948 in Brooklyn, NY and passed away at the age of 48 in Sheffield, MA. Benson, who was a writer, attended Williams College his freshman year, after which he transferred to Reed College from where he received his B.A. (Williams College archives)
John William Nelson III (June 17, 2007) Leave a Remembrance for John Nelson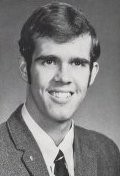 John passed away at the age of 59 in North Hornell, NY of what appears to have been an accidental drowning. Born in Bradford, PA on May 21, 1948, he graduated from Hornell High School and Williams College where he majored in Political Science. He had been employed as a freelance writer all his life. (The Evening Times, June 20, 2007)
Daniel Blackburn Frost (July 20, 2009) Leave a Remembrance for Dan Frost
Daniel Blackburn Frost, M.D., died after a long and heroic struggle with early-onset Parkinson's Disease.
Born May 29, 1949, in Los Angeles, California, Dan attended Middle and Upper school at Pasadena Polytechnic. He received his college degree from Williams College and his medical degree from UCLA. At Williams he majored in Chemistry.
Following an internship at Los Angeles County General, Dan fulfilled his pledge to serve the United States Military with two years of public service. His first year was spent on the Navajo Reservation at Crown Point, New Mexico, and the second at the Naval Station in San Pedro, California. He entered his surgery residency at Kaiser Sunset, and took his specialty in cancer surgery at M. D. Anderson in Houston, Texas.
A fifth generation Californian, Dan was the descendant of two pioneering Western families, the Blackburns of Paso Robles and the Rickeys of Nevada. Dan loved sailing, bicycling, skiing and motorcycling. After he retired from medicine, he restored vintage motorcycles. He was an accomplished jeweler and, in addition to his academic skills, he won several prizes for his painting and sculpture. Dan published numerous articles about cancer in medical journals.
Dan is survived by his wife, Karin Sutton Frost, of Morro Bay; by Melissa Frost, his daughter from a prior marriage, who is an artist in Berlin; by his stepdaughter, Elisa Daus, a student in Virginia; by his mother and step-father, George and Margie Chelini of Santa Barbara; by his father and step-mother, Sue and F. Daniel Frost of Kennewick, Washington; by his sister, Polly Frost, and her husband, Ray Sawhill of New York City; and by six step-brothers and sisters.
As a doctor, Dan helped save many lives. During his illness, his courage inspired those who knew him. And his lifelong sense of humor and love for all things chocolate will always be missed. (Santa Barbara Independent, July 2009)
John Charles Groth-Juncker (January 30, 2015) Leave a Remembrance John Groth-Junker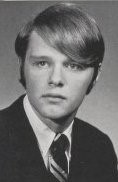 Following a brief illness and surrounded by his family, John passed away at the age of 67 in Pittsford, NY. He was predeceased by his beloved wife of 34 years, Annemarie Groth-Juncker. John was survived by brothers, David of Victor, NY and Robert of Upton, MA; sister-in-law, Susan (David) Groth; cousins, Joan (Robert) Bzdick and Jane (Timothy) Kinsella; nephews, Matthew Groth and Andrew Groth; nieces, Debra Werzinger and Amy Doan. John is a graduate of Benjamin Franklin High School and Williams College where he was a political science major. John was a creative and successful financial investor. He was in the process of writing a book dealing with grief based on his life experiences at the time of his death. John's friends will sincerely miss him. (Rochester Democrat and Chronicle, February 15, 2015)
James F. Cantlon (February 14, 2015) Leave a Remembrance for Jim Cantlon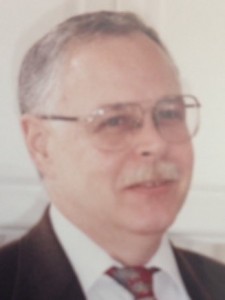 James Francis "Jim" Cantlon passed away at age 67 on Valentine's Day after a rough fight with lung cancer and COPD. He died at home in Hospice Care. ng cancer and COPD. He died at home in Hospice Care.
Jim was born in San Francisco and raised in Reno, Nevada as part of a large and close extended family, the son of Edwin and Kathryn Cantlon. He attended the Cate School in Carpinteria, California and did a year at Kelly College, Tavistock, Devon, England as part of the English Speaking Union exchange program which began his enduring love of England. When he returned to the US, he attended Williams College, where he was very involved in the backstage operations of the theatre program. After college, Jim joined the Navy and flew as the navigator in jets off the USS Saratoga. He also worked as an air traffic controller for a time, but left to become part of the hospitality industry working for Omni in Norfolk, Virginia where he held numerous, varied jobs such as food and beverage purchaser, front desk operations, and payroll. During this period he met his future partner, Bill Steele, who was working in hotel catering sales and began their life-long partnership.
In 1989, he moved with Bill to New Hampshire to manage the Horse and Hound Inn in Franconia. Eventually they purchased the Inn, fulfilled their dream to have their own inn and ran it successfully for 20 years with lots of help from their friends and Bill's mother, Flossie. Jim, the business side of their successful partnership, was very organized, wore many hats from reservation/front desk management, inventory/supplies management and purchasing to computerizing the business. As one friend said, "you could always count on Jim to take care of you and to get things done." Bill was the creative side, chef, baker, decorator and they complemented each other well and made the inn a special place where people came for apres-ski libations, birthdays, anniversaries, weddings, holidays or any kind of celebration. Popular with the local community as well as skiers from Cannon Mountain and regular guests, the Hoof and Woof became an integral part of the social fabric.
In 2010 Jim and Bill sold the inn and moved across town with Flossie and spent much of their time planning and going on cruises to places they always wanted to visit. Jim is survived by his sister and brother-in-law Mary Ellen (Meckle) and Jim Elston of South Bristol ME, his sister-in-law Kathy Steele Akins of Burlington NC, his brother-in-law and sister-in-law George Raymond and Cheryl Steele of Zephyrhills, Florida and numerous nieces and nephews and cousins.
Jim was predeceased by his spouse of 4 years and partner of 37 years, James William "Bill" Steele and by his mother-in-law Flossie Mae Steele. (Littleton Courier, date unknown)
Thomas I. Webb (April 22, 2015) Leave a Remembrance for Tom Webb
Thomas Irwin Webb Jr. passed away in his home surrounded by his family on April 22, 2015, at the age of 66.
Thomas was preceded in death by his father, Thomas I Webb and his mother, Marcia Winters Webb. He is survived by his wife, Polly; children, Elisabeth Webb, Amy Oathout, Katie (Jim) Williams, Becky (Brian) Kloepfer and grandchildren, Chloe, Wesley, Quinn, Caroline, James, Jack, Daniel, Owen, and Cameron and brothers, Robert Webb, Tim Webb and sister Leslie (Tim) Janiak.
Thomas was preceded in death by his father, Thomas I Webb and his mother, Marcia Winters Webb. He is survived by his wife, Polly; children, Elisabeth Webb, Amy Oathout, Katie (Jim) Williams, Becky (Brian) Kloepfer and grandchildren, Chloe, Wesley, Quinn, Caroline, James, Jack, Daniel, Owen, and Cameron and brothers, Robert Webb, Tim Webb and sister Leslie (Tim) Janiak.
Thomas was born on September 16, 1948, and grew up in Toledo, Ohio, attending Ottawa Hills Elementary and High Schools. He graduated from Williams College (English) and graduated from Case Western Reserve University College of Law 1973, as a member of the Order of Coif. Thomas spent his entire career practicing law at Shumaker, Loop, and Kendrick. Throughout his distinguished career, he earned many accolades including being named: one of the Best Lawyers in America for Corporate Law, Securities Regulation, and Securities/Capital Market's Law from 2008-2015; Toledo Corporate Lawyer of the Year 2011; and Acquisition International Legal Awards; Best US Lawyer in Banking and Finance 2014. Thomas was very active in the community (both in Toledo and Frankfort, Michigan) and had many affiliations including: Toledo Bar Association, Ohio Bar Association, Michigan Bar Association, American Bar Association, AAA of Northwest Ohio, Crystal Downs Country Club, Toledo Club, Toledo Area Chamber of Commerce, Village of Ottawa Hills, Toledo Symphony, Lourdes University, Maumee Valley Country Day School, the Toledo Club, and Arts Commission of Greater Toledo.
"Tommy", as he was affectionately known, enjoyed many activities including traveling, golf, tennis, squash, skiing, rowing and card games. But his favorite way to spend his leisure time was with family and friends up at the family cottage on Crystal Lake in Frankfort, Michigan. He was a loving and loyal husband, father, grandfather, friend, and colleague, and will be deeply missed. (Toledo Blade, April 24, 2015)
Kim R. Montgomery (April 23, 2015) Leave a Remembrance for Kim Montgomery
Kim R. Montgomery, 66, died in Middlebury, after having suffered from Alzheimer's disease over several years. That morning his room was filled with family and friends, including his granddaughter and a dog. Kim was a graduate of Williams College (1970), and the University of Pennsylvania Dental School (1974). It was while in dental school that he met Susan Church, whom he lovingly dubbed Q, his wife of 40 years. Together they moved to the hills of West Virginia working for the National Health Service Corps, where he began his practice, providing care for those in need. In 1977, they moved to the Northeast Kingdom; then Bristol, where he opened his private practice; and Cornwall where they lived, and raised a family. He balanced his work as a dentist with his many passions: golf, bird hunting, dogs, his family and friends. His essence was charm and a quick wit that would range from a quip to a story that would result in hilarity. That sense of humor was always present at the dinner parties hosted by him and Q, be it a holiday or a Saturday night. Those evenings inevitably ending in the "duckhouse" for a nightcap and music by James Brown. Golf season took him to many places, while fall would begin the season to bird hunt with his beloved Brittanys and Labradors. All of that was fit in-between traveling to watch his sons play whatever sport was in season. His creative humor and sense of fun are what will be remembered by all. He is survived by his wife; sons, Peter, Ross and Carr; daughter-in-law, Annie; and three grandchildren, Brewster, Mason and Beatrix. (The Burlington Free Press on Apr. 28, 2015)
John Carl Therrien (June 29, 2015) Leave a Remembrance for John Therrien
John passed away in Greenbank, WA from bladder cancer, after retiring as a tax manager at Warner-Brothers in Burbank, CA. He and his family previously lived in LaCanada-Flintridge, CA. (Williams College archives) He graduated from Williams as a history major. He also received a Master's degree in taxation from Golden State University. John is remembered with great affection for his quick wit, deep-throated laugh, kind eyes, extraordinary singing voice and devastating bridge-playing skills. John is survived by his wife, Faye, and his three sons: Eduardo in Whidbey Island, WA, Clay in Eagle Rock, CA, and Jordan at Willamette University. (Williams College Class Notes, January 2016).
Kieron Kramer (August 20, 2015) Leave a Remembrance for Kieron Kramer
Kieron Kramer, devoted brother and uncle, and dearest friend to so many, died from a complication of illnesses on August 20th. He was 67 years old. He was born April 22, 1948, to Sam and Carol Kramer – jewelry artists in Greenwich Village, NY. A positive life force who, with his quick wit and sharp intellect, influenced the lives of all who were fortunate enough to know him. He was the "greatest teacher" and mentor to so many of his students. As the long-time editor of The Eastwick Press, Petersburg, NY, he was dedicated to the craft of journalism and invested much of his time to his already considerable skill as a master of the English language. As a life-time soccer fanatic, player, coach, referee, he was known for fairness, and for love of the physical and artistic aspects of the game.
He was the proverbial scholar and gentleman, and keen observer of this unfathomable world. He was a kind man and we are left shaking our heads at his loss. He is survived by his brother, John Kramer of Williamstown, MA; niece, Carol Jane Kramer of Brooklyn, NY and nephew, John "Chico" Kramer of Greenwich Village, NY as well as his kith and kin, the educators, artists, soccer nuts and gadabouts of western Massachusetts. (The Berkshire Eagle on Sept. 5, 2015)
Jeffrey Bernard Nelson (November 14, 2015) Leave a Remembrance for Jeff Nelson
Jeffrey Nelson-editor, writer, producer, director, actor, husband, father-died in Summit, NJ, on November 14, 2015, after a long illness. Nelson was the producer of the film The Return of the Secaucus Seven, written and directed by John Sayles, who said it was Nelson who suggested he shoot his first movie in North Conway, NH, where they were both members of a summer theater company. Nelson made a cameo appearance as "The Man" in that film. He also produced John Sayles's second feature film, Lianna.
Nelson spent over a decade at Sesame Workshop, in creative development and as producer of numerous Children's Television Workshop programs, including the multiple Emmy-winning Square One TV. For the Bank Street College of Education, he produced the first season of The Voyage of the Mimi, a science-adventure series on PBS featuring a very young Ben Affleck. He would go on to produce 13 accompanying documentaries and write the book adaptation of the series' second season.
For the past six years, Nelson was a writer and producer of educational media at the Center for Children and Technology, which investigates how technology can influence and enhance teaching and learning.
Born in 1949 in Wilmington, DE, Nelson attended schools in England and Switzerland prior to attending Williams College (French), where he earned his B.A. Maybe it was his polished demeanor and glimmer of European panache that drew some of Williams's most creative and talented fellow theater students to Nelson. These included David Strathairn, Gordon Clapp, Adam LeFevre, and John Sayles. He became their natural leader, a position he maintained to some extent, in one way or another, for the rest of his life.
Nelson eventually took over as producer of the company, while continuing to act and direct, running the company for four seasons. In life as in film, Nelson in some ways always remained "The Man," tolerating obstreperous or truly nutty behavior from his decades-long friends, though with wry humor and rarely with true irritation. He also had a great capacity for inspired lunacy.
As well as great love. In 1986, "looped in the loops of her hair," to borrow a phrase by Keats that Nelson recited at their wedding, Nelson married Irene Kelly. They had two children, Derek, 25, and Lucy, 22, whom Jeffrey adored and admired in equal measure.
Nelson will be remembered for his humor, his kind heart, his gentle charm, his intellect, his erudition, his wit, his humility, his commitment to work, his precision, his gift for organization, his talent as toastmaster and raconteur, his love of books, his elegant tastes, his dedication to his friends, and his devotion to his family. (New York Times.com, December 2, 2015)
Nelson Winthrop Robinson (November 29, 2015) Leave a Remembrance for Win Robinson
Nelson Winthrop Robinson, better known as Win, died at home in Charlotte, NC. Thus ended two difficult, courageous years of efforts to hold multiple myeloma at bay. The son of the late Nelson Robinson and Mary Bolling Washington Holley, Win was born December 29, 1947 in Nashville, TN. He was a proud graduate of St. John's School (Houston, TX), Williams College, BA, 1970, and the University of Wisconsin, Madison, MA, 1973.
Win's fruitful career as teacher, mentor, and coach began at St. John's School and continued after graduate school at Charlotte Country Day School, where he served as Department Head of Upper School Modern and Classical Languages. During his 40-year tenure, he taught and mentored countless students with steady patience, thoughtfulness and congeniality. Thanks to his mentor John Rassias, Win believed that if one can't speak a modern language, one doesn't know it. As department head he compellingly promoted the importance of developing and measuring oral proficiency in ways that transformed foreign language instruction at CCDS. In the sports arena, he transitioned the boys' soccer club into a varsity sport, and coached girls track and junior varsity boys' golf. He also elevated football season's Chain Gang into a reliably entertaining costumed affair, and engineered and supported myriad service projects.
In addition to teaching and sports, Win loved good food, good wine, and good times spent outdoors in the company of family and friends. An avid Panthers fan, he also delighted in fishing, enjoyed white water rafting on the New and Gauley Rivers, and hiking–particularly in the High Peaks region of the Adirondacks. And then there was his passion for scuba which began in 1965. Win became PADI and DAN instructor certified, and enthusiastically spoke of scuba instruction as his "non-day" job, relishing the introduction of the wonders of diving to students of all ages.
A lifelong Episcopalian, Win cheerfully served at St. John's Episcopal Church as vestry member, usher, verger, and point person for the holiday angel tree for over 25 years. His faith and sense of adventure inspired a trip to Spain with Toni, his wife of 40 years, for a Camino de Santiago pilgrimage in June 2012. As Win averred to the end: "It's about the journey" and "Have fun." His life's trajectory reflected those values until his last breath.
Win is survived by his wife, Toni; son, Ted; daughter Helen Robinson Ambrose and her husband, John, and grandsons, Liam and Jack Ambrose of Philadelphia, PA; sister, Robin Pinckard and her husband, Art Johnson of La Honda, CA; nieces, nephews, cousins, friends, colleagues, and thousands of former students, all of whose lives he touched in unique ways. (Robertson Funeral Home Obituary, undated)
James W. Anderson (July 8, 2016) Leave a Remembrance for Jim Anderson
Jim "WJ" Anderson passed away July 8, 2016, after a valiant battle with his tragic affliction. Long time cowboy and guest ranch owner, Jim was born in Connecticut, raised on a farm in Middlebury, Vermont, and educated at Holderness School and Williams College where he excelled in football, alpine and Nordic skiing and lacrosse. He was an American Civilization major at Williams.
Introduced to the west by his grandmother who took his brother, Hank, and him to the Elkhorn Ranch outside West Yellowstone every summer, Jim drove to his first job at the Elkhorn shortly after graduation and his marriage to Cheryl Payne, mother of his daughter, Lacey Dawn, and never looked back. He was the first easterner ever hired to the position of wrangler by then managers, Ron and Barb Hymas. He was an astute and quick study, learning to train mules to pack, pull and ride, a combination achieved by few mule trainers. He was seen for several years perched on a buck wagon driving an eight-mule team in the Ennis 4th of July Parade. (Bozeman Daily Chronicle, July 13, 2016)
Mark Cummins – October 31, 2018 Leave a Remembrance for Mark Cummins
Dr. Mark Sill Cummins passed away on October 31, 2018 in the arms of his loving wife at their home in St. Bruno, QC. He will be fondly remembered by his wife, Susan Hunt Cummins (Susie) and children, Colin Hunt Cummins and Emily Cummins-Woods (Alice Robinette-Woods) and his grandchildren Benjamin and Daniel Woods, his brothers Bruce Cummins (Chicago) and Paul Cummins and wife Melanie (Virginia), his brother-in-law and sister-in-law Johnny and Joann Hunt (Pennsylvania) as well as all the friends, extended family, colleagues, students and clients who were touched by the life and lessons of an inspiring man.
Mark was born 70 years ago in Chicago to Joan Sill Cummins and Dr. Clyde Robert Cummins. He graduated from Williams College in Psychology and obtained his doctorate from the University of Wisconsin at Madison in 1975. McGill University then engaged him to teach psychology as well as live with and study vervet monkeys on the jungle and cane field island of St. Kitts. He had married the love of his life by then, living many adventures with Susie over their almost 50 years together. They became dedicated inhabitants of the Montreal region, learned French as adults, and developed a strong community of friends and colleagues.
A professor at McGill and Dawson College for almost 40 years, Mark's students loved his sense of humour and thorough teaching methods. He saw the potential in them and expected them to work hard and achieve that potential. He also became a clinical psychologist early on with a dedicated client base in both St. Bruno and in Montreal. He was recognized as one of the three top marriage counsellors in Montreal, truly loving his work and caring about his clients' journeys. Mark was still seeing clients up until the end.
Known for his strong will and tough love, he was also unfailingly caring and supportive, showing up to everyone's vernissages, plays and games. He offered the best bear hugs, cried easily when moved, and listened fully while looking at you with his clear, open eyes. Always a voracious reader of many genres of books, Mark loved to grapple with the big questions, appreciated a lively debate and enthusiastically absorbed history, stories and information wherever he could.
Mark also had many talents and interests. If he couldn't do something yet, he would figure out how! He was an amateur magician and former football player, able to cane chairs, be a perfect Santa impersonator, do wood working (by hand and machine) and practice his pastel and drawing skills. He even did eight years of adult Ballet lessons!
More than anything, Mark loved being a Dad and Grandpa and being close and involved with his children. He got so much joy from taking his kids and grandkids into the exciting woodshop or reading to them on his comforting lap. A teacher through and through, he passed on a love of learning to his offspring, and so many practical and subtle life skills.
Gentle and strong, brilliant and grounded, Mark affected the lives of so many of us. We miss him very much. [Montreal Gazette, November 3, 2018]
Debbie Kayser Strauss May 12, 2019 Leave a remembrance for Debbie Strauss
Debbie (Kayser) Strauss of Birmingham, AL, passed away on Sunday, May 12, 2019, at age 71, following a brave battle with cancer. Debbie attended The Bunny Hole School and Mountain Brook Elementary School, and graduated from Brook Hill High School, all in Birmingham, Alabama. Debbie received a Bachelor of Arts in English at Wheaton College, Mass., and a Master's Degree in English Literature at the University of Virginia with a dissertation on the works of Chaucer. She also attended Williams as an exchange student. After graduate school, she worked as a speech writer both at the White House for Julie and Tricia Nixon and on Capitol Hill for Representative Jim Jeffords of Vermont. Debbie married Gordon McGregor Strauss of Cincinnati in 1976. Their marriage ended in divorce. Debbie spent most summers of her youth and early adulthood on Martha's Vineyard, where she earned the nickname "Alabama," and continued to enjoy summers on the Vineyard with her son, parents, brother, cousins, and a plethora of friends. Debbie was an avid equestrian since her early childhood. In her later years, she enjoyed riding her horse, Pink Floyd ("Pink"), with a group of riding friends at Pink's stable in Leeds. She also doted on several cats over the years, who appeared keenly aware that they had the most fantastic and loving owner imaginable. Debbie was predeceased by her beloved parents, Leo Kayser, Jr. and Simmie Goldberg Kayser. She is survived by her son, Gordon Kayser Strauss (Williams '00) and his wife, Keiko Fujimoto Strauss, her grandchildren, Ayleen Kayser Strauss and Oren Simmie Strauss, her brother, Leo Kayser, III, all of New York, NY, her cousins Sandy (David) Berler and Emmy (Bruce) Davidson, and their respective children and grandchildren. (The Birmingham News, May 26, 2019 and Legacy.com)
Karl E. Johnson, Jr. – June, 2019 – Leave a remembrance for Karl Johnson
Karl Johnson passed away suddenly in Albuquerque, New Mexico on June 3, 2019 of "complications from lung cancer."
Karl attended Williams his freshman year on a National Merit scholarship. He earned a BA in philosophy from the University of Oklahoma in Norman, OK, 1970. He then earned his JD in 1979 from the University of Oregon in Eugene, where he graduated first in his law school class. Karl specialized in Native American law until he retired in 2017.
On June 24, 2019, an interesting piece discussing Karl and Liz Warren's high school debating partnership appeared in the New York Times and Boston Globe. See How Elizabeth Warren Learned to Fight.
Karl was Liz Herren (Warren's) debate partner in high school. Karl and Ms. Herren won the state debating championship in Oklahoma their senior year, 1966 . The article includes a very nice high school picture of Karl with Liz Herren, as she was known at the time.
This article was published in the New York Times and Boston Globe on June 24, 2019, just days before Ms. Warren's first Presidential Debate in Miami, FL on June 27, 2019.
To read Karl's full obituary, with his long history of public service in law, see https://www.legacy.com/obituaries/abqjournal/obituary.aspx?n=karl-e-johnson&pid=193125892.
Jules Lamson Vinnedge – August, 2019
Jules Lamson Vinnedge, 71, passed away peacefully on Wednesday, August 7, 2019, at Advent Health, New Smyrna Beach, Florida.
Jules was born in Toledo, Ohio, on December 30, 1947, to the late Jules Lamson Vinnedge, Sr. and Nancy Johnson. Jules graduated from Williams College in 1969 and received his MBA from
Harvard University
in 1972. He joined Owens-Corning Fiberglass (OCF) in Toledo soon after graduate school, rose through the ranks, serving as the Vice President of Strategic Planning later in his career. He retired from OCF in 2001. During his tenure at OCF, Jules traveled extensively, and lived in Hong Kong, and Saudi Arabia. He returned to Toledo, Ohio after his international stints, and stayed there until his retirement.
In his retirement, Jules spent time between St. Croix, USVI, and Florida, and for the last 6 years, in New Smyrna Beach, FL. Jules loved to travel internationally. One of his favorite regions to travel to was Southeast Asia, and Indonesia was one of his favorite countries to visit. He was an avid water-skier and loved to spend time on the Maumee river in the summertime.
While in Toledo, he was very involved in the Alumni Association at Maumee Valley Country Day School and was the Endowment Chair for a few years during the 90s. Jules was also active with the Toledo Museum of Art in various capacities. He was also a long-time member of the Toledo Country Club. Jules was an avid reader, and especially enjoyed the New York Times. He loved Classical Music and was a strong supporter of The Toledo Symphony Orchestra. Jules easily made friends and was well loved by many who have befriended him. He was a great mentor to many in the younger generations, most of whom have gone on to be successful members of society. He had touched many lives in various capacities, in life and in death.
Jules was preceded in death by his parents, Jules Sr. and Nancy. He is survived by his sister, Martha Lee Taylor; and his adopted family, Chee, Ed, and Joe.
A small private ceremony to celebrate Jules' life will be held in New Smyrna Beach, FL.
Published in The Toledo Blade from Aug. 17 to Aug. 19, 2019, and on Legacy.com.