Please note: Sunday Morning, June 14, 2020, Remembrance Service at 50th Reunion.
We will honor departed members of the Class of 1970 at a Remembrance Service on Sunday morning, June 14, 2020, during our 50th Reunion. The service will be led by led by our classmate Rev. Chris Bryan. We hope you will plan to attend.
You can read full memorials and post remembrances by clicking on each picture below.
To read all memorials in sequence on a combined page, see Compiled Memorials.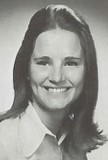 Charlotte Gillie
1977

Frank Willison 2001