1970 50th Reunion June 11-14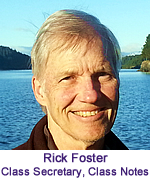 Rick Foster, 379 Dexter St., Denver, CO 80220; [email protected]
In April,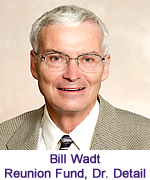 Bill Wadt wrote, "In the last two weeks I have had fun lunches with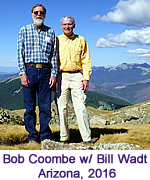 Bob Coombe and with
Peter Thorp. It's great that they both retired to Santa Fe, so that I now have some classmates in the neighborhood of Los Alamos. I'll see Bob again this week in a meeting, as we both serve on the Board of the Los Alamos National Laboratory Foundation. All three of us are trying to improve education in New Mexico.
I also had nice phone calls catching up with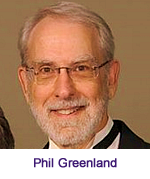 Phil Greenland and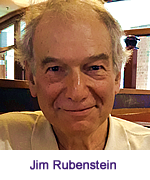 Jim Rubenstein, who lived next door at East College sophomore year."
​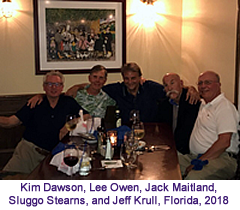 Sluggo Stearns sent greetings from St. Petersburg, along with this: "Approaching the end of 'snow bird season,' and Janelle and I are preparing to head back to Bloomington, Ind.—summer home base. One more short trip from Fort Myers to Key West by boat, 28 hours looking around and back! We're looking forward to it. Still loving Florida weather; it's the political madness of 'the system' which is psychologically disquieting, to say the least. Not looking forward to 2020—at all! We had a nice break from the nonsense in January for a couple of weeks. Janelle accompanied a friend to Costa Rica for some dental tourism, and I went to Ireland to visit a couple of lads from Thailand days. Looking forward to reunion.
Sally Strasser wrote, for the first time in my recollection, "I find myself at the age of 71 alive and physically vigorous, in spite of three life-threatening coronary bypass surgeries over the years. My Williams academic majors (music history and studio art) did not bring me, alas, riches and fame. Instead, I find myself at this advanced age living a life similar to an 18th-century harpsichord builder: I design, build and sell worldwide very special audio speakers (fibhornspeakers.com). I love doing this, I never want to stop. I am still a million bucks shy of being a millionaire. I love getting up at 5 and watching the sun rise. No children. My ex-wife is the best of my many dear friends. Life is good, but I fear for the world. I would welcome contact from any classmates: [email protected] (Please note I changed gender in 1999: I graduated in 1970 as Gary Strasser.)"
Bill Lawson completed a family reunion out in southern California that he described as wonderful: "If you haven't been to the Montecito/Santa Barbara area, please go and stay at the Biltmore. Tour the Lotus Gardens and Casa de Herrero. We will return." Bill added, "We also enjoyed 10 days on the beach in Longboat Key and two weeks on the island of St. Barthélemy. Life is good. Soon we are off to our lake home in northern Michigan, where we retreat for the summer. Tulips, daffodils and red buds are blooming in Indiana. Spring is our favorite season, second is fall. Can't believe it will soon be 50 years since we had our caps and gowns on in Williamstown. Seems like we were recently all freshmen writing those first English essays and walking in the snow by Climb High, Climb Far, Your Goal the Sky, Your Aim the Star. Great memories!"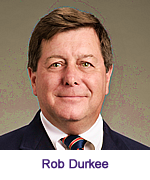 Rob Durkee sent the exciting news in April that he and Phyllis Frazier were married "at the first blush of dawn this past Jan. 25." The wedding ceremony took place in the rustic village of Sheffield, located at the confluence of the mighty Housatonic and Konkapot Rivers in southwestern Massachusetts. Indeed, he reportedly "felt a presence that disturbs with the joy of elevated thoughts; a sense sublime of something far more deeply interfused…" (Rob's words, borrowed from the bard William Wordsworth).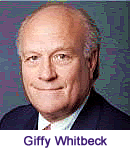 In April, Carl Whitbeck wrote he had "just returned from Eleuthera for the wedding of my youngest son, Casey, to Alex Fingar, the daughter of good friends Greg and Donna Fingar. We had a great time in the Bahamas." Carl also reported that his son Corey (John V.) Whitbeck '05 has a son, Will, age 9 months, with a new son on the way, and, finally, that "Things are well with Sandra and me. Looking forward to our 50th."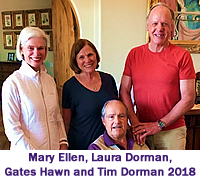 Laura and Tim Dorman had some recent and significant downs and ups in their lives: "Most class notes capture good news and are enjoyable to read. Life, however, sometimes is a bit more complex than that, and for us, the last 18 months have truly been both the worst of times and the best of times. Laura and I lost our home and all possessions in the Sonoma Valley wildfires of 10/17, and within the next 12 months, I had a bad bicycle accident and then developed a virulent knee infection following knee-replacement surgery. While still waiting for one more surgery to insert a new prosthetic, my days also are remarkably fulfilling. The support from family and friends, including many classmates, has been joyfully overwhelming. The infection appears to be gone. And our new pre-fab house is almost ready for our arrival. Neighbors have redefined what community means, and clients have been remarkably patient and loyal. There is nothing like a blank canvas and a lot of shared love with which to design the next chapter. We look forward to skipping gratefully to our 50th reunion next year."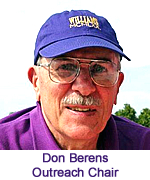 Don Berens reports: "I hiked in Big Bend and Saguaro National Parks during a spectacular late March flower season. While in Arizona, I met Eugenia and
Bill Hamilton for dinner where we discussed Tucson's attractions and the joys of retirement. I also met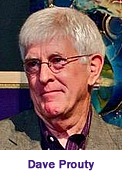 Dave Prouty. We reminisced about Morgan West, music and his road trips from Williamstown to Mexico. Bill and Eugenia are planning on the 50th reunion; Dave is considering it. In May, the Williams Octet (all 13 of them) joined the Mendelssohn Club of Albany (in which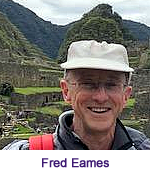 Fred Eames and I are first tenors) for MCA's spring concert, featuring, among others, a set of college and university songs. Fred and I particularly enjoyed the merger of MCA's 60 voices with the Octets for a rendition of 'Neath the Shadow of the Hills.'"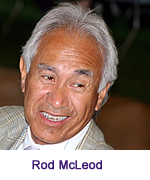 Rod McLeod wrote: "All good here in Israel, albeit the political upheavals around the world have also taken root here. Two elections in six months—yikes! Have curtailed our travels due to Naomi's slow recovery from hip-replacement surgery. We did spend a lovely 10 days in Georgia —the country—on a Jeep tour. Our first time in the Caucasus Mountains, and it was awesome. Georgians are friendly, kind and welcoming. The food was good but high caloric. As wine has been made there for over 8,000 years with many different grape varieties, we tasted quite a few which were different but eminently quaffable. Still planning on attending our 50th."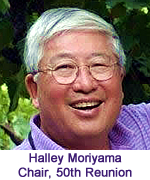 Helen and Halley Moriyama spent the winter at their condo in Vero Beach, Fla., and also enjoyed a three-week trip to Australia and New Zealand. Halley said, "If I were younger, I certainly would have attempted to relocate to Sydney. Watched portions of the Super Bowl from a Bondi Beach bar." Halley also reported, "In late March,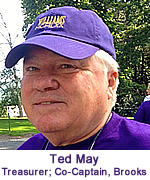 Ted May and I organized the first Class of '70 Florida Invitational, which was held in Orlando.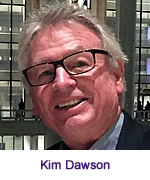 Kim Dawson 'hosted' the event and did a marvelous job in organizing our onsite housing, food and drink, and tee times. Participants included Ted, Kim and myself along with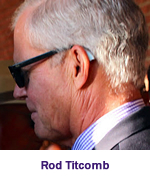 Rod Titcomb,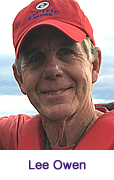 Lee Owen, Harvey Levin, Tom Jamison and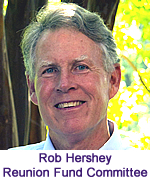 Rob Hershey. This now-coveted event will be held again next year. If anyone is interested in participating, please let one of us know.
We will be sending out some preliminary information on our June 2020 reunion shortly, along with requests for biographical information for our class book. The latter effort is in the very capable hands of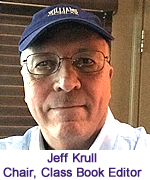 Jeff Krull,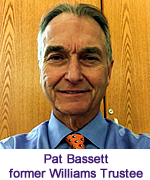 Pat Bassett and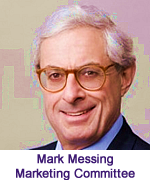 Mark Messing."
More on our 50th planning. Ken McCurdy, actively involved in that process, joined others in a planning meeting in early May and sent this report: "Tom Crowley deserves thanks for organizing last week's 50th Reunion Committee meeting at the Brandywine River Art Museum in Chadds Ford, Pa. Attending with Mark Robertson '02, Kate Hyde'96, and Amy Filson from the college were John Burns, Tom Crowley, Charley Ebinger, Rick Foster, Bob Bearman, Paul Miller, Chip Baker, Mark Messing, Gates Hawn and Ken McCurdy, with Halley Moriyama and Bill Wadt participating by phone. Spouses and partners plus John Bare joined for the N.C. and Andrew Wyeth Museum and Studio tours. Tom also arranged a wonderful dinner Friday evening with his wife, Linda, whom we knew when we were in college. Tom has helped immensely with planning of our reunion gift purposes, discussions on entrepreneurship at Williams and in many other ways."
Chris Williamson wrote to report on Williams' Volunteer Appreciation Dinner, held on campus in April. At the dinner the Class of 1970 was awarded the Wood Trophy, given to the class having the highest percentage of participation in the Alumni Fund campaign. The Class of 1970 has won the award 12 times, tying the Class of 1925 for the record. Next year, our 50th reunion year, will be the last time we are eligible to compete for the Wood Trophy, and if we win it again, we will have won the award more times than any other class in the history of Williams. Chris also shared this brief story, which is worth repeating as our 50th approaches: "I had a tour on Sunday of 'her Williams' given by a former Applewild student of mine who is also a first year. First-generation college, raised by single mom, Latina, Fitchburg Honors Academy grad with last two years at Fitchburg State and Harvard, she convinced her mom to let her apply to Applewild in sixth grade so she could maximize her potential—and has she ever! She was able to attend a Williams pre-college, post acceptance summer program that set her up to do lab work in bio that she will continue this summer as a stipended research assistant. She had other options, including Harvard and Colby (and actually more up front financial aid at Colby) but chose Williams in part because of the opportunities to have these kinds of activities funded, in part because a Williams alum Harvard prof told her she would be much better served at Williams. She thinks she'll be a bio and either English or French double major and hopes to study in France junior year. Again, that will be possible because of the funding Williams has the ability to provide."
Just as these notes were going to press, the college informed us of the death, from lung cancer, of Karl Johnson, who practiced law in Albuquerque, N.M. Lou Buck passed along a link to Karl's obituary: bit.ly/KarlJohnson70