Get Back Into Williams
News, Events:
Coronavirus Daily Blog, NYC, April, 2020.  Dr. Craig Smith, '70 is writing a daily blog on the coronavirus pandemic for Columbia U. Med Center. The Wall Street Journal calls Dr. Smith's emails "essential dispatches from the front lines."

Read President Maud Mandel's March 11, 2020 message on Williams' new Coronavirus web site.
Strike! College Closes May, 1970 - Fifty Years Ago.  Williams Record articles, and Chapin Hall student/faculty rally, May 3, 1970.
If you have questions or concerns about Reunion and Covid-19, please contact the 50th Reunion Office's central email, 50th.reunion@williams.edu.
"If a man [or woman] does not make new acquaintances, as he/she advances through life, he/she will soon find himself/herself left alone. A man/woman, Sir, should keep his/her friendships in constant repair."
Welcome, friends!   President Lou Buck's Welcome Message
Destination Williamstown:  Weekly Listing of Events in the Williamstown area.  https://destinationwilliamstown.org/
-
-You Decide - Which Costume for Reunion Parade? Gates or Halley?  Email raymond.kimball@yahoo.com with your vote.
-
-
-
-
-
-
-
-
-
New!  50th Reunion Testimonials - First-Time Reunion Attendees from '68, '69 tell us about returning to Williams after 50 years.
Reunion Details. Visit often as rescheduling plans unfold.
Update your Profile with pictures and bios ("Activities") at Reconnect By...  View
 Compare demographics for 1970,  2017 classes.
Resources, Articles, History. 
New Directions in Education: Explore and discuss the Class of '70's contributions to Williams' diversity, democracy, coeducation, and social change. 
Protest and Change:
50th Class Gift:  Curricular Excellence and Innovation.
Houses:
Who's Attending? Pics; History; (Pls. add more!)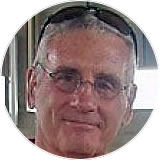 Profile: Peter Thorp
Peter Thorp, '70, founded and leads Gashora Girls Academy of Science and Technology in Rwanda – a school "that…bring(s) together as broad a socio-economic profile of girls as possible, a vital vision given the ethnic violence of the 1994 genocide."  The school, located about an hour outside the capital Kilgali...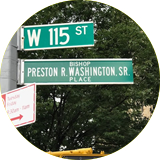 Preston Washington '70 Honored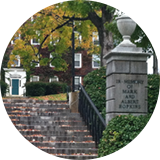 About The Class
Bill Coyle's Portraits - New Sept. '18!
Bill Coyle's Washington
-
Bill Coyle, '70 has "an eye"for humor, detail, color, depth, and the unusual shot. Here's the first of Bill's galleries. We'll be changing them periodically, so check back often.  If  you also would like to be featured, please contact me at raymond.kimball@yahoo.com.  Visit Bill's extensive Flickr site.

Who's Attending 50th Reunion?
Top Who Are These Classmates? Answers Revealed Who's Attending the 50th Reunion, June 11-14, 2020? By end of November, approximately 130 have committed for the 50th! And one hundred of you (100) have sent in photos! See below. Thank you, thank you. Your WebMaster, Ray Kimball There are three (3) ways to see who's attending: […]